Posted on July 24 2023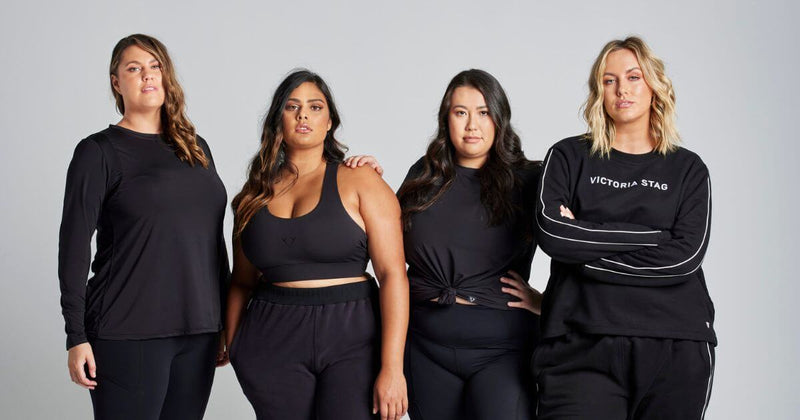 Have you ever wondered about the difference between activewear and sportswear? Don't worry you're not the only one! A lot of people get confused about this too!

First, what's considered activewear?
Alright, so activewear is like the cool kid on the block. It's all about combining fashion and functionality in your workout clothes. Picture yourself in those trendy leggings, comfy sports bras, and tops that keep you dry and fresh while you sweat it out. Activewear is all about feeling confident and looking fabulous while you crush your fitness goals.

Isn't sportswear just the same?
Well, think of activewear as your BFF during workouts, while sportswear is more like your reliable buddy for various sports activities. Activewear is tailored specifically for exercise and helps you perform at your best. On the other hand, sportswear is a broader term that covers clothing and shoes suitable for sports and even casual wear. So, while you could wear sportswear for a jog, activewear takes it up a notch, giving you that extra boost of awesomeness!

Still confused?
Alright, let's break it down. Sportswear is all about clothing, shoes, and accessories designed for sports and physical activities. It's like the MVP (Most Valuable Player) of athletic fashion, providing you with gear that's both functional and stylish.

Now, activewear takes things a step further. It's like sportswear's trendier and more fashion-conscious cousin. Activewear brings the latest fashion trends and advanced fabric technologies to the table, making you look and feel like a fitness superstar. It's all about embracing the active lifestyle while staying on top of your style.

Now you are asking which is Better: Activewear or Sportswear?
Oh, the eternal question! But here's the deal: it's not about choosing one over the other. It's about finding the perfect blend of both. Activewear empowers you during intense workouts, boosting your confidence and performance. Sportswear, on the other hand, lets you embrace an athletic lifestyle even during your downtime.

So, why not mix and match? Experiment with different looks, find what makes you feel amazing, and create your unique style. After all, it's your journey and all about enjoying every step while staying stylishly active! Remember, it's all about finding that perfect balance between fashion and function.

We hope this helps!