Posted on June 05 2023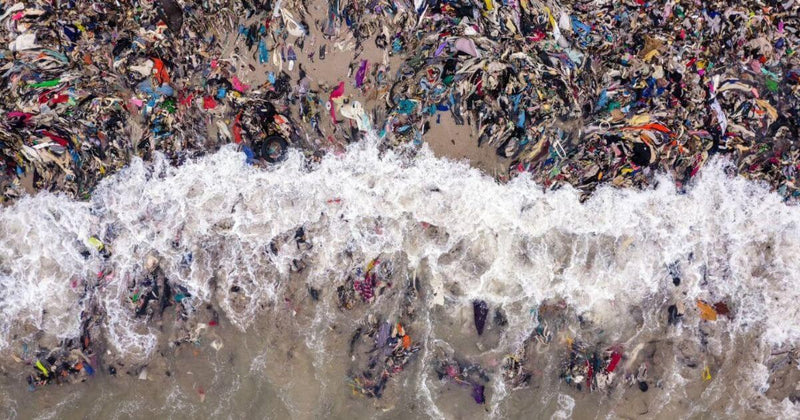 From Trendy to Trash: The Shocking Truth About Fashion Waste
There's a lot to be said about the rise of fast fashion. We get to maintain the current trends at bargain basement prices, but it comes at a cost and it's usually one we don't see.
Many of the clothes bought today end up in landfill after only being worn 5 times (Source). Synthetic materials can take up to 40 years to decompose (Source). That's a long time for something worn only 5 times. 
Many of the fashion donated to charity end up in Africa, where they are now inundated by clothing they cannot wear or reuse. As a result, they are now living under a sea of fast fashion.
We believe that fast fashion is always going to be here, but there is space for people to slow their fashion down. We see things like 'Return To Sender' from Buzigahill and how he's fighting fast fashion waste in Uganda and get some serious inspo from it. 
This is where we believe Victoria Stag fits in. Our philosophy of contemporary, yet timeless and hard-wearing pieces compliment the cutting-edge clothes you may get from well-known department stores featuring the letter K and W. Our pieces are designed and made to last years, not days.
Just to hit the point home, we're okay with fast fashion (and have been known to have the odd piece or two in our own wardrobes), but we feel that by helping peeps slow their fashion down a touch with some quality pieces that we know they'll love then we're helping to do our bit to reduce clothing waste like what we're seeing in Uganda.