Posted on February 16 2022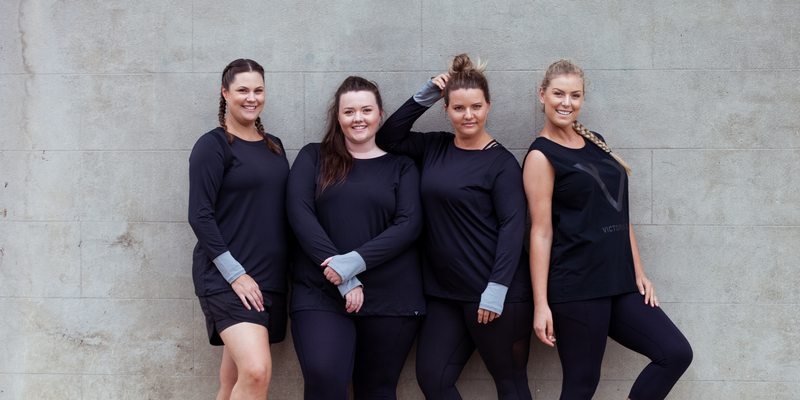 The new year means a new you, right? Wellness-inspired resolutions are easier to make than to keep for sure.
If the thought of throwing yourself headlong into a bootcamp-style workout in 2022 fills you with dread, a new, accessible fitness program has just launched – without a kettle bell in sight.
Created in partnership with accredited exercise physiologist, Zoe Ruth, the Victoria Stag Movement Program is designed with baby steps in mind. Centred around gradually improving stamina and strength in small, achievable ways, the online program is perfect for those who are seeking some gentle motivation to embark on a fitness routine, or want to re-establish one.
MOVE AT YOUR OWN PACE
From its energising guided exercise sessions to a whole host of motivational videos from Zoe at your fingertips, the Victoria Stag Movement Program comes fully-loaded with inspirational ways to get members' kickstarted on their wellness journey.
With access to all lessons at once, the program is dynamic and flexible, allowing members to go at their own pace and repeat sessions when desired.
Sessions start at ten minutes long with a gentle warm-up and low-impact exercises like marching and small kicks. Over the course of the program, sessions gradually build up to twenty minutes long with a slowly-increasing workout tempo.
Super welcoming for beginners, everything takes place without the aid of equipment. Burpees and Russian Twists are (mercifully!) nowhere in sight.
"I didn't have the confidence to go to the gym or a group class because I didn't have the fitness yet and didn't want to be embarrassed," explains program founder, Victoria Syetho. "I felt a super-easy, basic program that was not daunting was missing within the exercise program space."
"I created my Movement Program to help women set achievable personal goals and assist them in building a habit of moving well. Our program is designed to help build your confidence, get you in a positive headspace and to start (or restart) your movement on a regular basis."
CULTIVATE A NEW, LASTING ROUTINE
The Victoria Stag Movement Program isn't about rapid-weight loss or getting ripped; it's a slow and steady building block from which members can make powerful lasting change in their lives.
"This program we have developed helps to build a movement routine that you can potentially start with and grow from," explains Zoe. "It is all about adding tools to your tool belt."
So members can customise and create their own routines, individual 'how to' videos are available for each exercise. The secret to the Victoria Stag Movement Program is that it's created to align with individuals' personal pace, lifestyles and routines.
For those who struggle with summoning that motivation to get moving, or are daunted about hitting up that HIIT class, the Victoria Stag Movement Program is an empowering way for women to find their exercise flow.
Discover more about the Victoria Stag Movement Program