Posted on June 11 2023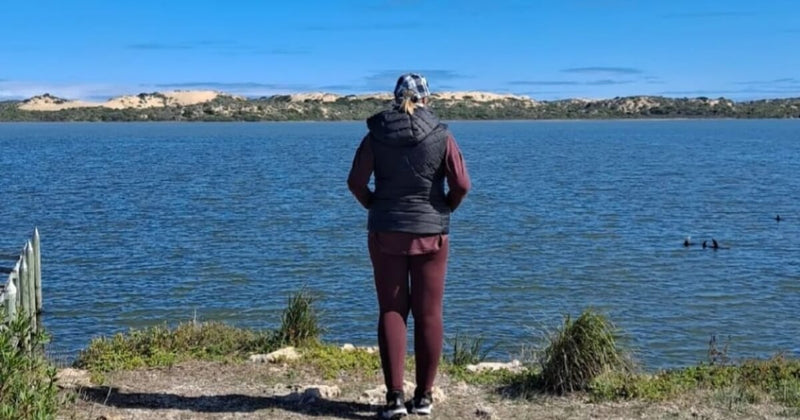 Hey, Winter Warriors! Don't let the chilly weather dampen your spirit or freeze your motivation. It's time to turn up the heat and stay active throughout the frosty season. We, at Victoria Stag, have got your back (and your legs, and your core) with our fabulous activewear collection. So, ladies, let's layer up, embrace indoor adventures, conquer the great outdoors, and find that winter workout mojo!

Layer Up: Fashion Meets Function
Who said you can't slay in the cold? Say goodbye to bulky, unflattering winter wear and hello to our stylish activewear that keeps you cozy and on-trend. Our range of trendy leggings and tops will make heads turn while you break a sweat. Mix and match your favourite pieces to create your own winter workout fashion statement. Because being active shouldn't mean sacrificing style!

Indoor Adventures: Warmth Meets Workout
When the weather outside is frightful, it's time for indoor delights. Shake off those winter blues and explore exciting indoor activities like yoga, Pilates, rock climbing, or dance classes. And guess what? We've got your back here too! Our flexible and breathable activewear ensures you feel comfortable and confident while striking those poses or busting out some moves. Need some guidance? Check out our Exercise and Movement Program — it's easy to follow and will keep you engaged throughout the season.

Embrace the Great Outdoors: Frosty Feats Await
For those fearless souls who thrive in the winter wonderland, we applaud you! Embrace the great outdoors and make the most of those crisp, invigorating walks. With our performance-driven activewear, you'll stay warm, dry, and ready to conquer any cold weather challenge. Our gear will keep you feeling unstoppable!

Find Your Motivation: Let Your Goals Shine
We get it; staying motivated during winter can be tough. But remember why you embarked on your fitness journey in the first place. Set achievable goals, track your progress, and reward yourself along the way. And here's a little secret—when you rock our Victoria Stag activewear, you'll look so good that you won't want to skip a workout! Boost your confidence, feel empowered, and make every winter workout count.

Winter may be chilly, but that doesn't mean you have to hibernate until spring. With Victoria Stag activewear, you can embrace the cold, stay active, and look fabulous while doing it. Layer up, explore indoor adventures, conquer the great outdoors, and find your winter workout motivation. So, ladies, let's show winter who's queen and make this season one to remember. Stay stylish, sassy, and active!