Posted on June 27 2023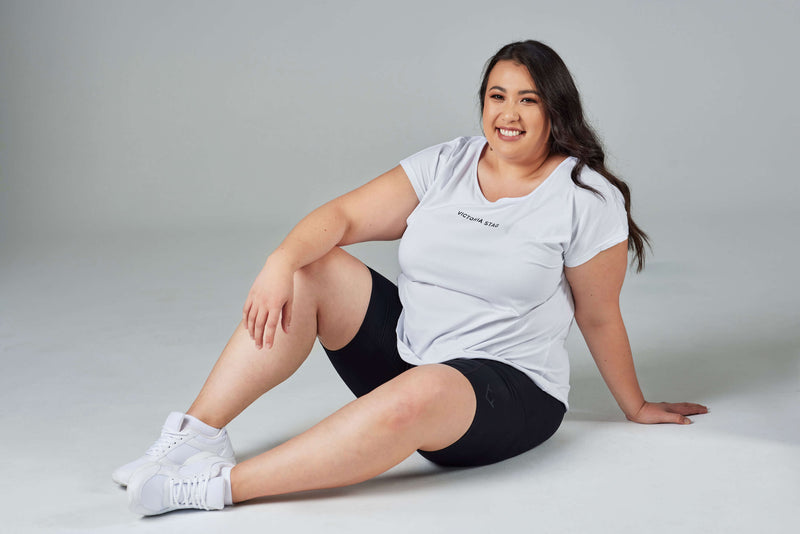 Yellow sweat stains can be a persistent problem on activewear, leaving unsightly marks that are hard to remove. Believe me, I feel you coz that used to be my problem before! Fortunately, several proven methods to tackle these stains effectively can be found right in your home! Are you ready for this?
This article will explore three effective techniques that will help you say goodbye to yellow sweat stains on your favourite activewear. From pre-treating with vinegar to utilizing lemon juice and sunlight, these methods will ensure your activewear looks fresh and stain-free. We'll also address common questions about removing yellow armpit stains from white clothes and the best products for tackling yellow sweat stains.
Get ready to restore the vibrancy of your activewear!
1.  Pre-treat with Vinegar: To eliminate yellow sweat stains, try pre-treating with vinegar. Create a solution by mixing equal parts white vinegar and water. Apply the solution directly to the stain and let it sit for 15 minutes before washing as usual. This method works wonders not only for yellow sweat stains on activewear but also for removing yellow armpit stains from white clothes.
2.  Baking Soda Paste: A baking soda paste is another effective way to combat yellow sweat stains. Mix baking soda and water, then gently rub a paste onto the stain. Leave it for 30 minutes to penetrate the fabric before rinsing and washing as usual. This technique is equally effective in removing yellow sweat stains from white clothes.
3.  Lemon Juice and Sunlight: Harness the power of lemon juice and sunlight to fade yellow sweat stains. Squeeze fresh lemon juice onto the stain and let it soak for 10 minutes. Then, place the garment in direct sunlight for a few hours to enhance the stain-removal process. Remember, this method works for both activewear and white clothes.
You can confidently remove yellow sweat stains from your activewear by utilising these effective methods. Whether dealing with yellow armpit stains on white clothes or simply wanting to refresh your favourite activewear, these techniques will help you achieve stain-free and vibrant garments.
Remember to always check the care label on your activewear and perform a patch test before using any of these methods.
Say goodbye to yellow sweat stains and enjoy your fresh, clean activewear again!